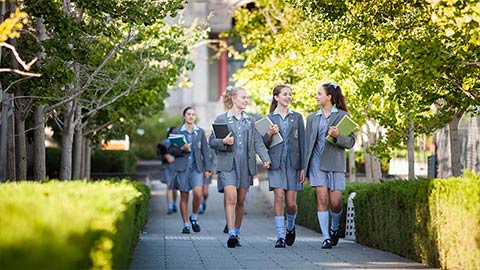 Ms Vanessa Jackson-McRae
BSc Monash GradDipEd ACU
Vanessa Jackson-McRae worked within a hospital medical laboratory setting before entering teaching.  Since beginning her teaching career she has taught in boys', girls' and co-educational schools across Melbourne and held numerous leadership roles including VCE Coordinator, School Timetabler, Victorian Assessment Software System (VASS) Coordinator, Curriculum Coordinator and Faculty Leader.
Since 1995, Vanessa has been involved with Victorian Curriculum and Assessment Authority (VCAA) assessment as either a reviewer or assessor of Chemistry and the Victorian Science Curriculum. In 2014 to 2015 she worked with VCAA to Review the Chemistry Study Design.
In 2012, Australia's premier Science organisation CSIRO Creativity in Research, Engineering, Science and Technology (CREST) nominated her for the BHP Billiton Science and Engineering Teacher Awards and in the same year, she received the NEiTA 2012 ASG Inspirational Teaching State and Territory Award. In 2013 and 2014, Vanessa was a short listed nominee for the Prime Minister's Prize for Excellence in Science Teaching in Secondary Schools. In 2014, Dr Lawrence Ingvarson, Australia's Council for Education Research (ACER) invited her to review professional standards for teachers of Science.
As an invited member of the Royal Australian Chemical Institute Victorian Education Group in 2016 Vanessa continues to contribute her knowledge to this institution and secondary science education.