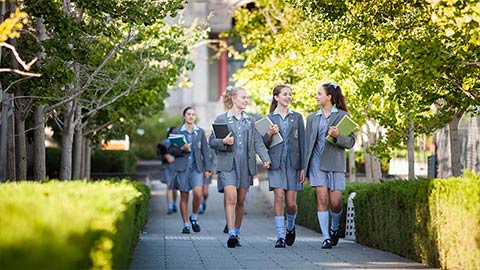 Ms Ceri Lloyd
BA, DipEd Monash. GradDip (Professional Writing) VC
As Head of English & English as Additional Language (EAL), Ceri Lloyd oversees Years 7 to 12 English, EAL and Literature as well as managing a team of fifteen teachers. Ceri is a high achieving educator with extensive experience in educational pedagogy and management skills in leadership, problem solving and decision making. A highly accomplished leader, Ceri prides herself on motivating others and striving for outstanding results in all areas.
Ceri has held various leadership positions across the education sector during her career including, Head of Upper School in charge of the Years 11 and 12 Wellbeing and Deputy Head of English at an independent girls' school in Sydney.
Ceri is part of the Independent Schools Heads of English Group, an experienced VCE Assessor for the Year 12 English examination and lectures on senior curriculum and VCE texts.
Ceri's extensive experience and expertise has created a high performing team in the St Catherine's English Faculty.